There was a time when I could hike 10 miles like it was a stroll to the corner market. Those days are long gone, so yesterday's 12-mile hike was more like a death march for the last few miles. It's not that I'm in bad shape, so much as I'm just out of practice.

Noah Falk founded the logging town of Falk in 1884. At that time is was more than an hours traveling distance from Eureka, so the town was self sufficient. Up until The Great Depression of the 1930s it was a successful lumber town with railroads, a large mill, post office, and housing for about 400 residents. By the 1940s is was a ghost town.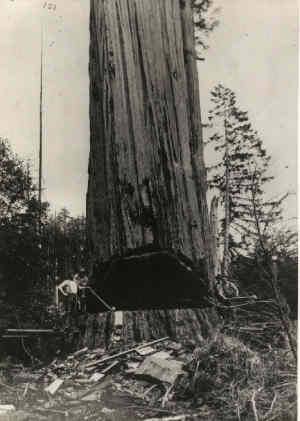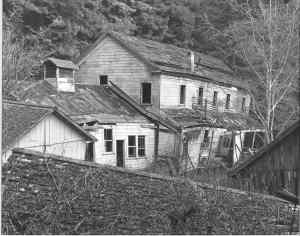 I'm sure it was in an effort to protect themselves from law suits, but some time in the 1970s the Pacific Lumber Company, who now owned the land decided to raze what was left of the town, so they bulldozed and burned everything. Time had reduced that 1884 hour long commute in to a 15 minute car ride from downtown Eureka. Apparently lots of people liked to go out there and explore the ghost town of Falk and some where getting hurt.

The BLM now manages the area and there is a nice, paved trail to the area where the town of Falk once was. Most of Falk is gone, but there are a few things still left, if you're willing to go off the beaten trail. That's is we did yesterday.

This was my first trip to Falk, but the friends I went with had been many times. We saw some old Model T Fords rusting in the trees. There was an old cabin that was falling apart. There was one odd little house that was no more than 8 feet wide and lined with benches on the walls. We suspected it was a feeding station for the loggers. They would haul up a chuck wagon to feed the men in the little cabin, rather than have them make there way back to town.

There was remnants of the railroad here an there with a few old trestles. The coolest thing was the old train barn. They could pull two locomotives in to it and there were pits in the ground where workers could service the engines from underneath. The barn is just buried in the trees now. Any remnants of tracks or roads from the town to the barn have long since been reclaimed by the forest. It was really very cool and well worth the pain and blisters.